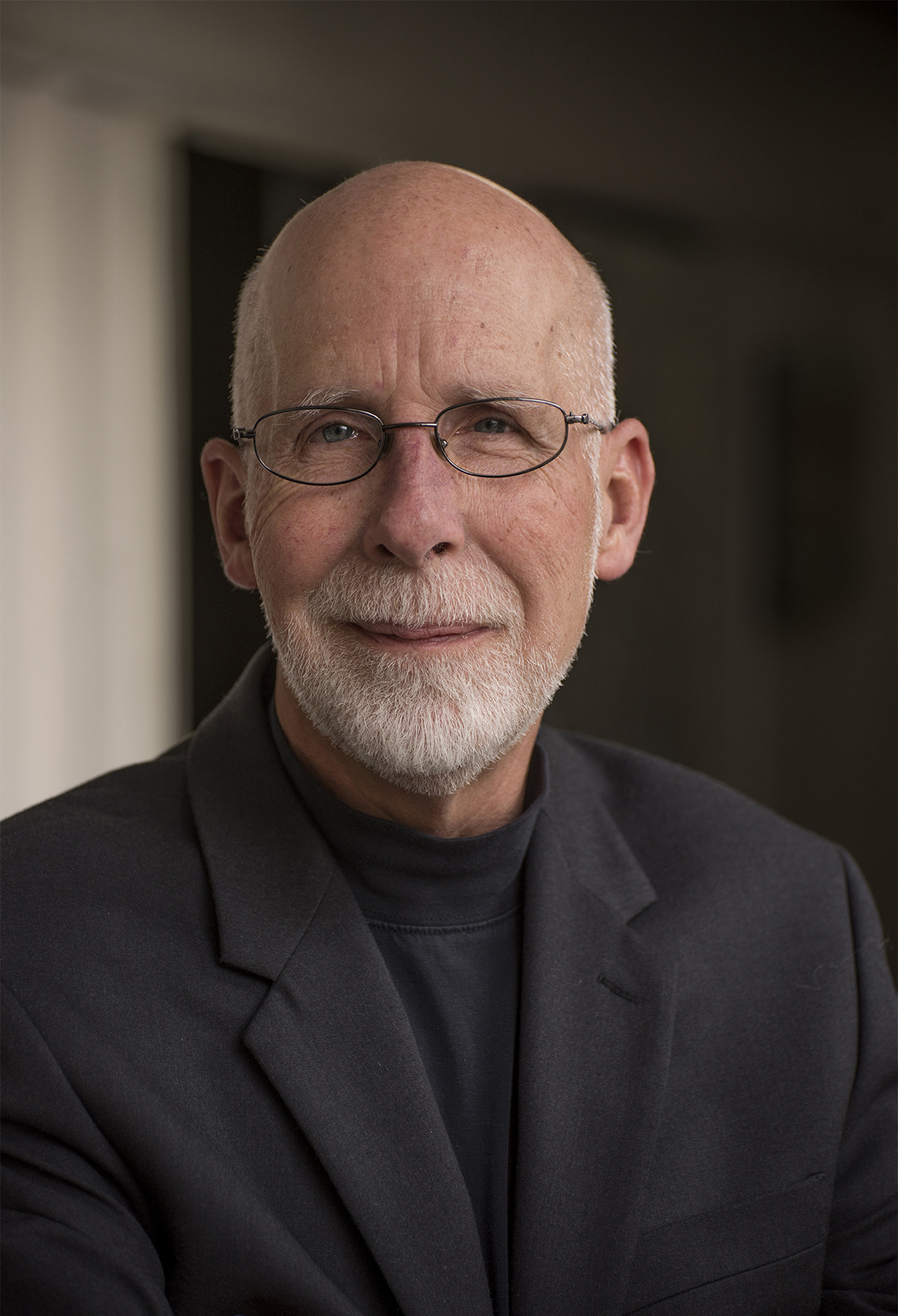 BILL FOLEY
---
Bill Foley is a Pulitzer Prize-winning photojournalist with 44 years experience documenting the narrative of life in war and peace. Over the course of his career, he has worked on assignments in 55 countries. In 2015, The Indiana State Museum in Indianapolis presented his 40+ year retrospective "Art Meets News".
In 2013 Foley was awarded the "Distinguished Alumni award" from the Indiana University of School Journalism in Bloomington, Indiana.
He was Honored with being placed in the Hall of Fame at Shortridge high school in 2013, joining Author Kurt Vonnegut, Senator Richard Lugar, Author Dan Wakefield and others.
Teaching/Public Speaking
---
Marian University, Indianapolis, Indiana-August 2007-December 2019
Assistant Professor of Photography in the Department of Visual Arts at Marian University, teaching all the photography classes offered and in addition, Foley runs the the photography studio where students learn how use light they control as a tool in making portraits and other images. In today's seemingly "all digital" world, Marian University photography students also learn analog (film) darkroom skills in shooting/processing and printing images in black and white. I have been shooting/processing and printing black and white since 1975. I am an "exhibition" black and white printer, having printed my own museum show and printed for other photographers in NY as well.
New York University-August 2000 to May 2005
Adjunct Professor at the Tisch School of the Arts, NYC.Taught "digital frame and sequence", an undergraduate production course, in the film school.This course encompassed all the elements of 35mm still photography as well as narrative sequencing, Student worked with Adobe Photoshop as well as Final Cut Pro. The students used analog film cameras in this course.
IUPUI School Of Journalism, 2010-2015 Indianapolis, Indiana. Adjunct Professor Indianapolis. Course: J 360 Spring only course. "Great Photojournalism from 1855 to today". A three hour undergraduate course offered to journalism majors and open to all other majors as well.Spring 2013 Adjunct Professor, IUPUI School Of Journalism, Indianapolis. Course:J 360 "Great Photojournalism from 1900 to today". A three hour undergraduate course offered primarily to journalism majors, but is open to any other major.
August 2012-Photo Venture Camera Club, Indianapolis
"How I have traveled between anarchy and art, for 35 years, telling stories with photographs." Indianapolis Art Center.
Marian Eco Lab workshops summer 2011/Spring/Summmer/Winter 2015-16
In 2011, I taught a four day photography workshop to kids enrolled in the Eco Lab summer programs. I had approximately 24 students, using simple digital cameras provided by Marian, ranging from 5 to 9 years old. It was an exciting adventure for all and the kids did some very nice work.
Summer 2011
Series of lectures/slideshows dealing with events of the "Arab Spring" and the impact on America's Foreign Policy at Indianapolis Public Libraries.
August 2011 Zionsville, Indiana Camera Club
Lecture/slide show and discussion: "Shooting on the Road/Traveling with a Camera – How to get Great Photographs while meeting New People. Anywhere".
Indiana University March 2011
As part of the IU Journalism School's 100th anniversary celebrations, presented the "Will Counts Memorial Photojournalism Lecture" at the Bushkirk-Chumley Theatre in Bloomington. The lecture was open to all IU students as well as the non- student Bloomington community.
Indiana University Journalism School, March 29, 2010
Lecture, slide show and discussion presented to the "Reporting on war and terrorism" class.Ernie Pyle Hall, 34 students.
Institute for Advanced Studies, University of Minnesota at Minneapolis
2009 Lecture, slide show and discussion: "Anarchy to Art" in February and "Dubai, Inc" in December. The Dubai, Inc. presentation was created during a trip to Dubai during the summer of 2009. Funding was provided by a grant from the University of Minnesota.
Spirit and Place Festival-Indianapolis, Indiana, November 2009 Lecture
"An Eye to the World: Photography as tool for transformation". Audience participation was encouraged following the lecture/slide show and discussion. In the program materials, attendees were invited to bring in their own photographs, and we created a group show in the 2nd Presbyterian Church Gallery on the spot, using their photographs to tell individual stories and illustrate how images are a wonderful tool for communication.
Indianapolis Museum Of Art, September 19, 2008
Lecture/Discussion-"Photography and Art", Starting Point: Photographer Robert Frank show, with the writings of Jack Kerouac.IMA auditorium. Afterwards, I led a tour through the Robert Frank exhibit with audience members, explaining Frank's methodology, as I understood it, and took questions as we viewed the photographs on display.
Indianapolis Downtown Central Library July 2008 Two Presentations
7/13/08 - "Adventures with a Photojournalist"- Program for Kids 6-18.7/27/08- "Behind the lens with Bill Foley"- Slideshow/Discussion on photography and Foley's work over 30 years from the Midwest to the Middle East.These talks given in conjunction with his solo Show in the Library Atrium- "Street Work".
Marian University, speaker - Richard G. Lugar Franciscan Center for Global studies, March 2008.
Ninety-minute presentation "Stories and Photographs from the Middle East 1978-2003" followed by questions and answer session. This Allison Mansion event was drew a large crowd, and was SRO by the time lecture started.
School of Journalism, Indiana University, Bloomington, Indiana, March 2008.
Series of lectures and discussions with the Media Ethics class and separately to an undergraduate Communications class. 300 students.
Julia Dean Photo workshops, Marina Del Ray, CA March 2003
Working with amateur and professional photographers, taught a three day workshop: "Designing the Frame" an advanced composition course. Viewing images that are considered to have "great/adequate/poor " composition, students discussed images and ideas. Following slide show and discussion, students were then taken as a group to do some street shooting. Analog film was used. Processed commercially and viewed critiqued the following day.
Hudson River Museum - Summer 2002 Slide Presentation and Lecture
Gordon Parks and Life Magazine.This was in connection with Gordon Parks show that was at the Museum: "Half Past Autumn",Gordon Parks work from his days with the FSA and Life Magazine.
Al Bayan Media Training Center, Dubai, UAE January 5th to 22nd, 2000 and February 4th to 24th 2001
I taught photography workshops to both amateur and professionals from the UAE, Saudi Arabia, Bahrain, Qatar, and Kuwait. Intensive photography course, dealing with all elements involved in photography: lighting, photojournalism, portraits and documentary (narrative) photography. The photojournalism/documentary component included writing a story, obtaining accurateinformation and combining with photographs to create a coherent narrative story. Group discussions and open critiques of all assignments.
USIA Grant/ Fall 1998 Palestinian Territories and Norway
Gaza and the West Bank: Worked on a grant from the United States Information Service. I taught photojournalism workshops to students as well as professional Palestinian newspaper and wire service photographers. Students were from Bir Zeit University in Ramallah, West Bank and Gaza. 2 weeks. In Norway: I gave a series of lectures and slide/tape presentations on photojournalism and the narrative/documentary photo essay to professional photographers at three Norwegian Newspapers and students at four Universities in Norway over 2 weeks.
Council on Foreign Relations, NYC 1993
Member of Panel, including Richard Haas, former NSC member, and Lesley Stahl. The topic was "The visual Image and its impact on policy making".
USMC HQ Camp Lejeune, North Carolina, October 1993
Ten years after the Marine adventure ended in Lebanon. Slideshow and discussion of the Marine Mission to Lebanon 1982-1984, accompanied by 40 photographs displayed on walls around the hall. Photographs donated to the Marine Corps Museum.
1985-2012 - Lectures/Slide Presentations on Photojournalism and Middle East Politics
Columbia University School of Journalism, APME, USMC PAO CLINIC, NYC, Indiana University Journalism school, Ohio University, ONPA, Syracuse University, ASMP, NY. Indianapolis Public Libraries, Camera clubs, Kiwanis meetings.
Published Extended Editorial Projects
---
The Quitman Street School, Newark, New Jersey for the Prudential Foundation, 2003
Working with faculty, staff and children, photographed the classes, and programs offered to thestudents at Quitman Street. The school is located in an area of downtown Newark, near public housing projects. Once a month, students were brought to the Prudential Headquarters in Newark for tutoring by Prudential Employees, who donate their time for this program. 64 pages, soft cover.
"Making Science Work" 2001-2002 - Center for the Advancement of Children's Mental Health, NYC
I spent 4 months traveling around the country, documenting children and adults in families with ADD/ADHD and Bi-Polar disorders. I also did a series of portraits of the Doctors and Staff involved in this project which focused on children's mental health issues and the affects on family dynamics. Published November 2002, 60 pages, soft cover.
Columbia University-Division of Child & Adolescent Psychiatry
"Helping Troubled Youth, The Columbia Teen Screen Suicide Prevention Program". Photographed adolescents thought to be "at risk" in New York City. 66 page soft cover book, with 33 Photographs, Published September 1999
Children's Aid Society/New York-Harlem Project
For five years, I documented the changes on one block in Harlem. Working with the residents, social workers and others, I was able to gain access to make photographs in residents homes and hear their stories. Also documented street life in the area as well as block parties and other community clebrations. The end result was an 85-page book with 37 full-page black and white photographs: "Renewing a Block in Harlem-The Carmel Hill Project" Published Dec.1996. Sequel:"Phase 2 After the renovations". Published fall 1998. "The Carmel Hill Project" was then chosen as a show that was exhibited at the Museum of the City of New York in 2000. The show was made up of 50 gelatin silver prints, I made all the exhibition prints. Images from 1995-2000.
Save the Children 1997/2000/2002
Photographed the new and ongoing programs of this global organization in Beirut, Lebanon, Amman, Jordan, Gaza and the West Bank as well as Cairo, Egypt. In the summer of 2002, I photographed children and families dealing with the social and economic hardships of two years of the "Intifada" (Uprising) in Gaza and the West Bank. I have also worked for Save the Children in the US, in NYC, North Carolina and Reservations in South Dakota.
Editorial Photojournalism
---
Associated Press Special Assignment
"Lebanon Now" Three years after the Lebanese civil war ended, I traveled throughout Lebanon, documenting the changes that had occurred in the country over the previous decade. Series of Photographs and stories released on the AP network in 1993 and widely published throughout the USA, Europe and the Middle East.
Time Magazine. Contract Photographer. 1984-1990
Working for Time magazine, based out of Beirut and then NYC, I covered both domestic as well as international stories. Developed story ideas and made suggestions to editors. I was assigned as part of a team on larger stories-Wall Street Crash, Statue of Liberty celebrations and others. My international coverage included the Iran-Iraq War, Desert Shield, Saudi Arabia, Palestinian Intifada in Gaza/West Bank, and elections in Haiti. U.S. stories included photo essays on the day care crisis and homeless problem, the 1987 Wall Street Crash, Nelson Mandela's first visit to New York City.
The Associated Press Staff Photographer. 1978-1984 Cairo, Egypt and Beirut, Lebanon
I covered all major Middle East Stories, including the Camp David peace negotiations, the assassination of Anwar Sadat, the Israeli invasion of Lebanon, and the Sabra/Chatilla massacre, Bombings of US Embassy, Marine Barracks. I also planned and implemented coverage of major stories for the wire service, organized spot news coverage, as well as edited staff and stringer film.
Film/TV
---
Credits include 27+ Feature films and TV shows. Working with directors, producers, and cast, I photographed productions and lead actors on the set during production and off the sets in formal/informal photo sessions for studio posters, advertisements and other promotional materials. Selected film and television productions include: "The Impostors" directed by and starring Stanley Tucci, with Oliver Platt, Lilli Taylor, Isabella Rosellini, Campbell Scott. "Advice from a Caterpillar" with Cynthia Nixon, Andy Dick, "The Siege" 20th Century Fox, with Denzel Washington, Bruce Willis, "I Shot Andy Warhol", ABC/Disney "The Christmas Tree" with Julie Harris, ABC-TV/ Dreamworks, "Spin City" with Michael J. Fox. Specials for "ED" Viacom Productions.